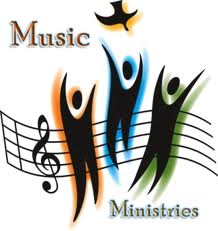 Music Ministries
can be traced throughout the Bible.The earliest instruments of music (Hebrew,
kinnor
, translated "harp" in Genesis 4:21) were invented by a man named Jubal and other instruments were later made by David (I Chronicles 23:5; II Chronicles 7:6; 29:26) and Solomon (II Chronicles 9:11).
Musicians are prayerfully being interviewed
to join our growing music team. Are you considering a place where your gifts can be share to glorify God? Then, your gifts and talents are welcome at Faith Community Church.
Are you a musician? Do you love to sing? If you do,
click here.
We are currently growing ministries in the area of: Voices of Faith ("Combined Voices or Choir"), Voices of Praise ("Praise Team"), Youth Praise Team and Praise Dance Ministries.
Our Aim
'Music Ministry' exists to serve God with the gifts he has given through voice and instruments. We value the music ministry because Colossians 3:16 shows us it is a ministry of God's Word, to build up his church and music plays a critical roll within God's church, helping us let the Word of Chist dwell in us richly.

Because we believe that music ministry is important to reach God's people to encourage, inspire and help God's people "Rejoice in the Lord" and be filled with "an inexpressible and glorous joy (1 Peter 1:8). both theologically and practically to minister to people.
"It came even to pass, as the trumpeters and singers were as one, to make one sound to be heard in praising and thanking the Lord; and when they lifted up their voice with the ... instruments of music, ... that then the house was filled with a cloud, even the house of the Lord; so that the priests could not stand to minister by reason of the cloud: for the glory of the Lord had filled the house of God." II Chronicles 5:13, 14
All members are welcome to attend Thursday rehearsals at 7pm -8:30 pm.